Hi everyone!
Today, we are talking about teen movies on the blog.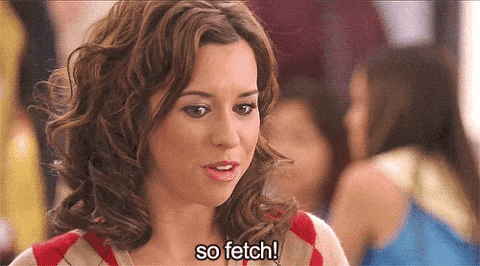 The genre has come a long way since the days of the Grease. While most people totally underrate them, they can be a massive influence in teenager's lives. Think about it. I mean, two of the biggest phrases used in the 90's were propelled into teen lingo by the 1995 smash hit Clueless:
(Hello? I used this phrase in school A LOT, how about you? Whatever. ;)).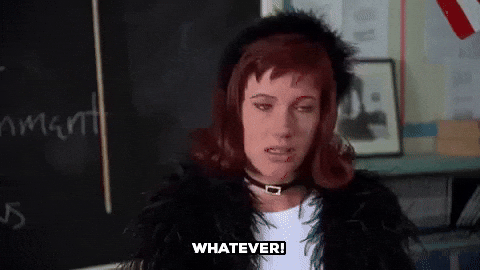 Not to mention the 'prep girl' look that Cher and Dionne don to a 'T'. Iggy Azalea rocked out the look in the song 'Fancy' which put her on the radar in 2014 – 19 years after the movie release. And I've also noticed that the checkered- plaid pattern has made a big comeback in recent years.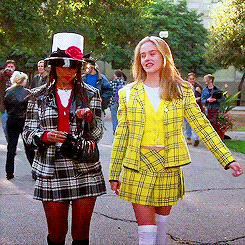 It's amazing when you think about it. How a movie can influence a whole demographic. And it doesn't even have to be the best movie out there.
Lol.
But seriously, as much as the acting can be terrible and the plots completely far fetched and riddled with loose ends, they are so entertaining and bring people together. They have the ability to evoke emotions, create escapism, aid as a moral compass and even inspire. Or, if you're anything like Amber A, movies can serve as research for ideas to get back at your ex.
Not sure what I'm talking about? No worries! Click here if you want to get clued up on the latest drama.
Naturally, in light of the current events unfolding in Amber A's life, I reached out to some awesome bloggers to share a little bit of an insight into their favourite teen movie! This is my first collaboration ever, so I really hope that you guys enjoy reading what they had to say 🙂
So, without further ado, it is my pleasure to introduce these awesome bloggers to you!
---
Belle Cara
Tell us about yourself
I have always been in love with fashion, travel, music and fairytales for as long as I can remember. being a creative there are always a million things running through my head and my blog was a way to channel all my thoughts and connect with likeminded individuals.
What is your Blog about?
A diary of a twirling globetrotter with an overflowing mind of creativity (and wardrobe!) sharing her feminine and colourful travel, fashion, and lifestyle adventures that life offers.
What is your favourite teen movie of all time and why?
During my teen years I began finding my own fairytale moments and was absolutely inspired by 'A Cinderella Story' and 'The Princess Diaries'. I loved knowing every normal girl could have their own fairytale story.
Best part of the movie:
Each of the girl's princess moments.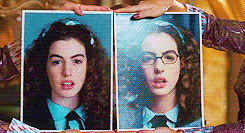 How realistic was it to your teen years?
'The Princess Diaries' was more realistic in terms of learning not to run away and make choices and accept my roles and responsibilities.
What would you like to see a teen movie made about?
More about travelling as a teenager and the adventures it brings like in 'Sisterhood of the Travelling Pants' amongst the realities of life.
---
Michelle
Tell us about yourself
I'm a journalist/blogger/podcaster who can be found either with my head in a book, listening to some true crime podcast, or curled up on the lounge with my partner and our pug Percy.
What is your Blog about?
A place where I'm just living my literary life, talking travel, relationships, books and my latest TV binge.
What is your favourite teen movie of all time and why?
I can't go past Angus, Thongs, and Perfect Snogging as my favourite teen movie. From the opening scenes in the olive costume to the disastrous fake tan, I think Georgia Nicholson really highlighted how many ways we're all just trying to be cool – often with embarrassing results.
Best part of the movie:
The best part of the movie, perhaps controversially, is when everything falls apart because that's when Georgia learns that chasing cool (especially to win over a boy) is such a bad idea! You lose yourself and if you don't love yourself wholeheartedly, how can you expect anyone else to?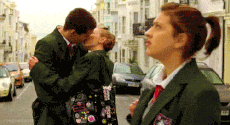 How realistic was it to your teen years?
In terms of my own teen years, this was somewhat realistic, because I certainly felt as dorky as Georgia acts, but I was nowhere near confident enough to even talk to a boy, let alone actively try to win him over!
What would you like to see a teen movie made about?
I would love to see a teen move exploring anxiety and perfectionism – although I realise this probably wouldn't be the most enjoyable topic. This would definitely reflect my teen years.
---
Molly
Tell us about yourself
Well, my name is Molly. I'm 19, currently not studying at uni, but hopefully will again next year. I am passionate about everything beauty, love to read and write, enjoy playing sports and being active, obsessed with the TV show 'Friends' and one of my favourite things to do is watch historical doco's. As you can see I have many interests, most of which have nothing to do with each other, hence why I decided to start a blog!
What is your Blog about?
My blog focuses mostly on beauty related news, reviews and tips, but as my blog name suggests, I also write about anything and everything floating about in my mind.
What is your favourite teen movie of all time and why?
My favourite teen movie has to be '10 things I hate about you'. First of all Heath Ledger, that's all I have to about that. Secondly, I just think this movie is so clever! The premise of the movie is so entertaining, there's so many countless funny moments, the actors are amazing and the movie just makes me feel so happy, which I think is the most important part.
 Best part of the movie:
The part where Heath ledger (Patrick) performs an excellent rendition of 'Can't take my eyes off you', whilst descending down the stairs trying to win back Julia Stiles (Kat). This scene is iconic. Also the 'Party flyers' scene down the school stairs.

How realistic was it to your teen years?
Definitely not realistic at all! I never experienced anything similar to what happened in this movie, expect like going to school and parties I guess haha. I don't think the storyline of this movie is in any way realistic, I'd be shocked if anyone said they knew it had happened in real life, but that's what makes the movie fun! Can't think of any dad that would have such a weird rule like Kat and Bianca's.
What would you like to see a teen movie made about?
If we're talking about a more realistic, thought provoking teen movie, I would like more teen movie's made about mental health issues. There have been so many teen movies and majority of them focus on the same things that it can get rather tedious, so I would love a teen movie that might be able to bring more awareness to serious topics faced by teenagers today.
---
Samii
Tell us about yourself
My name is Samii Morgan McCormick, I am 24 years young & I am an enthusiast of all things inspirational and motivating. I am simply a small town christian farm girl by birth, a city explorer by right and a creation perfectionist on a road to 'I am not sure where', with a map I cannot read. I guess I am simply a girl who is trying to find out what she would like and what she is destined to do.
What is your Blog about?
In Pursuit is an outlet, not only for creative thinking but an archive, of past experiences and lessons learned, that I share in the hopes of helping others pursue the hopes of their hearts.
What is your favourite teen movie of all time and why?
Of all time? Wow that's hard…Okay, it has to be 'Ferris Bueller's day off'. It has everything you could want in a teen movie; fashion, music, teen angst and romance. And okay it's from the 80's but it's relatable af.
Best part of the movie:
The Art gallery montage, classic.
How realistic was it to your teen years?
Not even close! I only ever cut class once and it was no where near as fun as Ferris'. But the messages in the movie do ring true; if you don't slow down every once in a while, you might just miss it.
What would you like to see a teen movie made about:
I've actually been thinking about this a lot recently. I think there is, sadly not enough films with positive messages being made for young girls. I'd like to see a young female on the 'spectrum'; there are some very beautiful/powerful stories about young people navigating those formative years whilst dealing with emotional issues…but they are all about boys. I'd love to one day see a story as moving as "The perks of being a wallflower', with a young girl representing what it is truly like.
---
I can't thank these lovely ladies enough for their contribution to this post. I find it extremely fascinating to discover what other people think about teen movies, and what they'd like to see in the future.
Be sure to check out their blogs; they have so much to share 🙂
Belle Cara – Little Blooming Flowers
Michelle – The Unfinished Bookshelf
Molly – Mind of Molly
Sammi – In Pursuit
I hope you enjoyed this post. Hope I didn't overuse the GIF's too much! It was super interesting to write.
I would LOVE to hear what your favourite teen movie is in the comments section below 🙂
P.S Just in case you're wondering what my personal favourite teen movies are – all will be revealed in my next post!