Hi everyone,
I'm not sure about you, but the internet amazes me. And the fact that some of these websites are built from the ground up by people who practically know another language just astounds me. I'm talking about all those programming languages out there that form what see on our screens. Most of us don't even think about it because we are essentially 'end users'. But as the internet becomes such a major part of our lives, there is a growing need to understand how it all works, and the foundations that it's built upon.
Enter Perth Web Girls.
Founded by Kate Kirwin, Perth Web Girls is an organisation dedicated to providing free beginner level coding workshops and networking events for those wanting to learn more about the tech world.
Neat, huh?
I had the privilege of attending one of their workshops at Spacecubed over the weekend. The event was heavily promoted at work, and I was curious to know what it was all about. Now, I am the first person to admit that I am not a morning person, so the fact that I actually decided to forego my Saturday sleep-in to attend a workshop is a MASSIVE effort for me.
So, let's get into it, shall we?
First Impressions
I made my way into the city (and got lost along the way – purely my fault and the fact that I was caffeinated up yet) and was greeted with a smile at the glass doors, and a sea of people. I seriously did not expect so many people to attend! We were later told that over 100 people had RSVP'd to the event. It doesn't sound like much, but given the tech industry is male dominated (and it's Perth), that's a lot of females.
The space that we were all working in was pretty cool too. Think industrial chic: exposed brick and insulation, fluorescent lights, copper pipes, wooden accents and cool gray colours. There were also a bunch of people wearing purple shirts who seemed to be on standby. It did get a bit hot considering all the bodies in the room, but that quickly dissipated once we found a place to sit and set up our laptops. The girls on my table were very friendly and open about why they signed up and what they wanted to get out of the workshop.
I was seriously impressed.
Introductions and Icebreakers
Once we were all settled in, Kate addressed the workshop and introduced herself, what Perth Web Girls was all about, their journey, housekeeping rules, and all the sponsors who were directly involved with the organisation. The introduction was a little longer than what I thought it would be but I found this part quite interesting. By the end of it, I understood the connections that each business had with programming and coding, and why they chose to partner with Perth Web Girls.
Then came the elevator pitches. Aka: the icebreaker.
I don't know about you, but I hate icebreakers. I can't think of anything worse than being in the spotlight in front of a bunch of strangers, completely unprepared. Ever heard of the game 'Elevator Pitch'? It's essentially combination between Cards Against Humanity and Shark Tank. The only good thing about this icebreaker was that we got to work with the girls on my table to come up with a 30 second elevator pitch to share with the whole workshop.
Yup. No pressure at all.
After the dreaded icebreaker, the room was given an explanation of how the coding languages all work together. Using scrapbooking as an analogy. Unique, right? I wasn't taking notes, so unfortunately, I can't explain it properly, but it made sense in my head and I'm pretty sure the people around me also got it too.
And finally, the people in purple shirts came up to the front of the room and introduced themselves one by one as our mentors for the day. There were SO many of them. I didn't do a proper count, but I think there were about 20. That's about 1/5 of the whole workshop attendance overall. Some of the mentors were from the businesses that were sponsoring the event, and most of them had a background predominately in HTML and CSS coding. Big ticks for the majority of the room – and for me!
The Python Tutorial
So, while I was initially interested in learning more about HTML and CSS, I ended up giving Python a shot instead. Firstly, because we were asked to move to one side of the room depending on what we wanted to learn (and I didn't want to move – I was comfortable!), and secondly, I already have some knowledge of basic HTML I learnt during high school, and I wanted to see what the differences were between the two programming languages.
And yeah, they are completely different. Thank GOD the Python tutorial that we were given was super easy to understand and follow, otherwise I would have switched off. I needed help with the initial setup of the program and was very impressed with how patient the mentors were. They knew their shit. I eventually managed to do some basic commands, and I actually felt like I was talking to the computer and teaching it to learn. Honestly, I was giggling to myself because I felt like I was connecting to a machine. I don't know if that sounds weird, but it was actually super empowering for me. I managed to get halfway through the tutorial before my concentration went downhill – I was starving.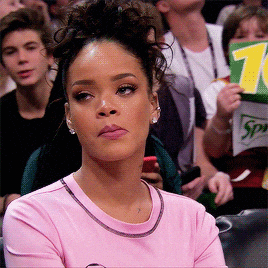 It's my own fault though. I didn't have any breakfast because I thought that there would be a morning tea.
I was wrong.
 And by lunchtime, I had given up trying to finish the tutorial.
Lunch
I reckon I was one of the first people in the lunch line. I could hear my tummy rumbling so bad. I got myself a couple of these really nice pieces of savoury buns and a slice of gluten-free frittata. I'm not coeliac but they were too hard to resist. They did have assorted salad cups, but I needed carbs.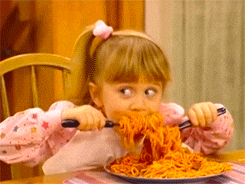 Lunch went down a treat. I felt so much better. And after half and hour, I was ready to get back into it.
The HTML Tutorial
So, considering my brain was still a little fried from the overload of information from the Python tutorial, I decided to test my knowledge of HTML by having a go at the tutorial. It was so much more easier to understand. I recognised all the tags, and breezed through the practical part of making my own website. I liked the fact that you couldn't progress to the next section if you didn't complete a checklist of tasks, so a lot of what I was doing really sunk in with me. I felt that this tutorial reinforced what I already knew, and I felt really confident in my knowledge of this type of programming.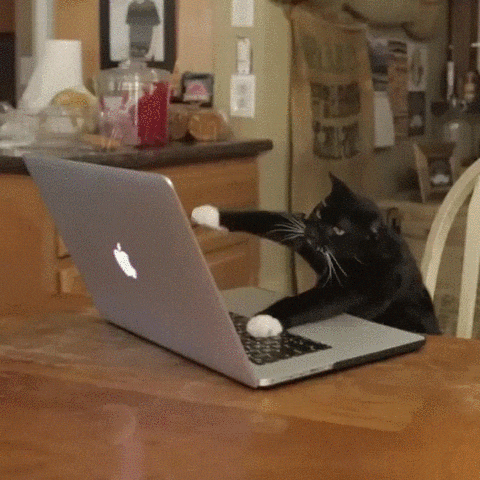 Time to Flex…
I was pretty much nearing the end of the HTML tutorial when Sarah from Sarah Ford Fitness took to the mic and announced that it was time to get up and move – no drama for me! I love to exercise, so I welcomed the stretching with open arms (literally!) And what better song to move to than 'Girls' by Beyonce.
The ultimate female empowerment anthem? You betcha!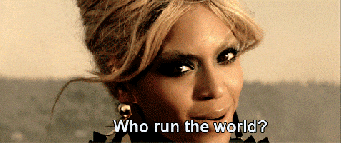 The stretches and movements were relatively simple and repetitive – all in time with the music. But it was enough to get my heart rate up and release some tension across my shoulders and lower back. There were some people in the room that didn't participate but it was because they were super focused on the tutorials. I get that. The last thing I'd want is distractions too.   
… And Time to Say Goodbye
Once the stretches were over, so was my tutorial. I felt like I had learnt all I could learn within my brain capacity. The girls around me were so immersed in their work that it was just incredible to see how much dedication was going into learning about coding. I quickly packed up my stuff and headed towards the exit…
But not before grabbing a cupcake! OMG they were so delicious! Organic vanilla cupcakes with vanilla buttercream – yes please! They were made by Cupcake Fairies & Co. You seriously need to check out their Instagram page. I'm not a big fan of fondant on cake, but it was really tasty, and the dye didn't leave any stains on my tongue or teeth.
On the way out, I also had the opportunity to thank Kate for pulling the whole event together. It was a bit nerve racking going up to her in the first place, considering she's the freaking founder of the organisation! But I wanted to show my appreciation for her dedication to helping Western Australian women understand coding. She was really humble and so down to Earth about it, so that made me feel at ease.
Then, I walked up the stairs, out of the building and into the rest of my Saturday afternoon.
The Verdict

  
Although I didn't stay for the whole duration of the workshop, I really enjoyed myself. From the venue, capacity, resources to the catering, I was super impressed with the thought that was put into the event. Learning Python was definitely my biggest challenge (even with the awesome mentors), but having walked away with an online tutorial that I can access at any time is a big plus and a driver for me to keep going with it.
The HTML and CSS learning served as a refresher course, considering I already have a basic understanding of this coding, but it's great to know that the tutorial reinforced what I already knew, and I felt quite empowered towards the end of the workshop.
The overall structure and content was clear and precise, and the atmosphere was contagious – meaning it was hard not to be happy, considering everyone was in great spirits and willing to open their minds up to the world of coding.
The Teen Verdict
My understanding is that currently this is an annual event, so if you're a teen girl and living in Perth wanting to learn about coding, then I highly recommend you sign up next year. It's also free, so you don't have to worry about booking online and entering credit card details.
And granted, it may be a little intimidating walking into a room with a whole bunch of strangers (especially when the majority are older than you), but I guarantee at the end of the day you will walk away with budding friendships, and a new found knowledge of invaluable coding language.
Given that technology is so embedded into our lives, it's only natural that there will come a time where you'll need to use it in one way or another, so it's a great way to learn about coding in a supported environment, full of mentors ready to help at the drop of a hat.
Plus, there's food. And who can say no to free food?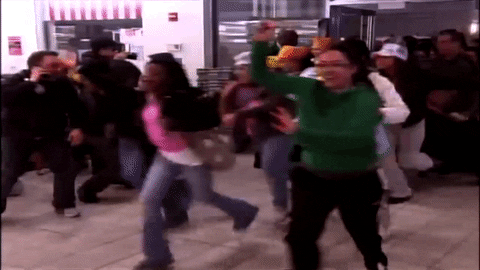 Jokes, aside, I really do recommend this workshop because learning is knowledge, and knowledge is power, and when you're empowered, you will always succeed.
---
I hope you guys enjoyed my recap of the Perth Web Girls workshop! I didn't realise it was going to be so long until I finished the post!
Until next time!
Have you attended a similar workshop? Or have you thought about it? Please let me know in the comments below 🙂